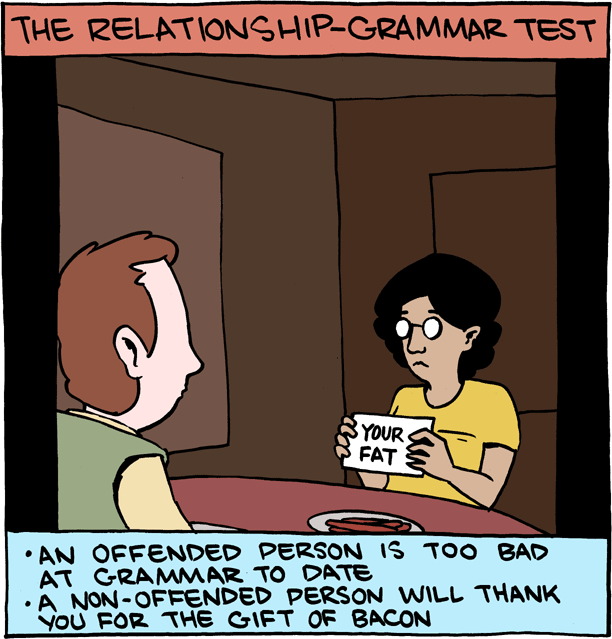 The other day I was arranging to get together with a guy friend via text message.
While we are not romantically involved at all from time to time our conversation definitely gets flirty. This was one of those times.
At some point in the banter he ended up using the wrong your and I instantly found him less attractive.
Does that make me a grammar snob? Perhaps, but that doesn't make it any less true.
This grammar comic is a good example of what I may want to implement in the future for your vs you're (and perhaps a helpful reminder to your students).